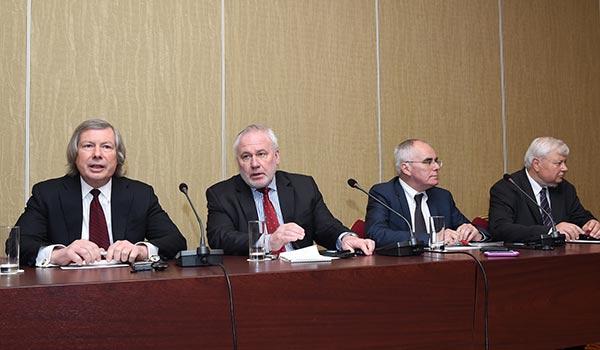 The last three days in the Karabakh conflict zone passed without news of new casualties as the sides exchanged the bodies of servicemen killed in the worst flare-up of violence on April 2-5.
As mediators visited the region in a bid to return the conflicting parties to the negotiating table, prospects of a settlement still remain vague as tensions persist along the line of contact in Nagorno-Karabakh that turned into real frontlines earlier this month.
It is not clear whether Azerbaijan will abandon its attempts to resolve the Karabakh dispute militarily or weather the world's power centers will move in to try to force a solution that may as well prove unfavorable for Armenia. These are questions that are currently of concern not only to Armenians.
During a press conference in Yerevan on April 9, the Russian, American and French co-chairs of the Organization for Security and Cooperation in Europe's Minsk Group, in fact, stated that their goal was to stop the bloodshed and return the sides to the peace talks. In fact, the brokers are now working on the return of the situation to the status quo that existed before April 1, 2016, to be able to resume negotiations.
The prospect of a final settlement has apparently moved further – Azerbaijan has been unable to make Armenia cede territories, while Armenia has been short of diplomatic power to force Azerbaijan to recognize the status quo. Experts speak about the likelihood of a new 20-year round of negotiations. However, there is also a likelihood that some kind of power, for example, Russia will try to force Armenia to sign some kind of a defeatist document.
On Saturday, Armenia's incumbent President Serzh Sargsyan visited one of his predecessors, the country's first president Levon Ter-Petrosyan (1991-98) on the latter's initiative. Details of their conversation that reportedly lasted for about an hour were not revealed to the public. It was only said that the two discussed the latest escalation in Nagorno-Karabakh. Two days before that meeting, head of the Ter-Petrosyan-led opposition Armenian National Congress's parliamentary faction Levon Zurabyan stated that if in the course of the settlement there are going to be territorial concessions, then international peacekeepers should be deployed in the territories from where Armenian forces withdraw. The statement caused an extremely negative reaction in society, and some members of the ANC even rushed to state that it was a personal opinion of Zurabyan.
Defeatist approaches that used to be shown by some ANC representatives and according to which the "surrender" of Karabakh would have brought to Armenia's economic prosperity appear to be very unpopular today. Though, Levon Ter-Petrosyan is likely to remain in history as the president of Armenia who refused to sign a "capitulation" on Karabakh, instead resigning from his post.
Several months ago Ter-Petrosyan himself urged Sargsyan to resign, warning about imminent security threats. Some experts point out that Sargsyan may also consider resigning should it be the only way of avoiding a situation with an unfavorable settlement for the Armenian side.