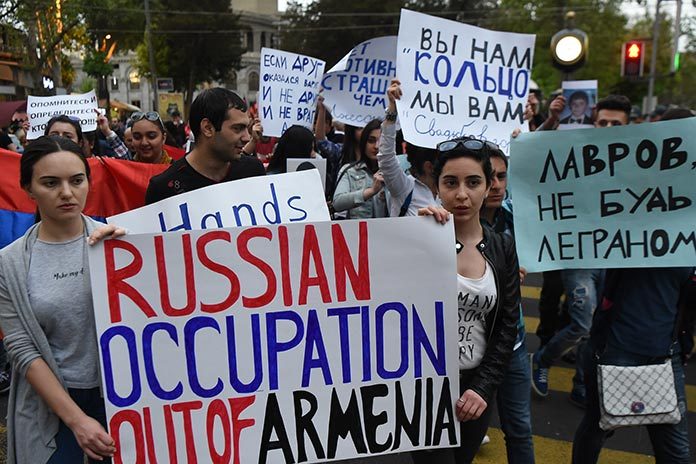 The trip of Armenian President Serzh Sargsyan to Nagorno-Karabakh took place before the visit to Yerevan by Russian Foreign Minister Sergey Lavrov, who was expected to present a Russian peace plan to resolve the Karabakh conflict. However, Sargsyan's visit to Nagorno-Karabakh has apparently changed the Armenian side's attitude towards this plan discarded by many as "anti-Armenian".
First, a spokesperson for the Russian Foreign Ministry said that Lavrov will visit Baku and Yerevan, where he will present a plan. Then she said that there will be no visit to Baku and that she was earlier misunderstood. Then Maria Zakharov stated that it was not the plan, but rather a "blueprint". At the same time, the Armenian Foreign Ministry said that Lavrov is coming to Yerevan to talk about "Russian-Armenian relations" and only indirectly about Nagorno-Karabakh.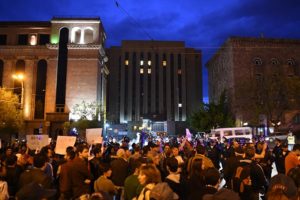 Meanwhile, hundreds of civic activists held a protest in capital Yerevan late on Thursday against any territorial concessions to Azerbaijan that they thought Lavrov's plan would include. Scuffles took place between some demonstrators and police in front of the Russian embassy where the protesters also demanded a halt to Russian arms sales to Azerbaijan.
Immediately after a Russia-brokered verbal ceasefire agreement that put an end to the deadly four-day war in Nagorno-Karabakh in early April, spokesman for the Armenian Foreign Ministry Tigran Balayan said that Russia has once again proposed discussion of the so-called Kazan settlement plan. Some Russian newspapers have revealed the essence of this plan, which is about an Armenian withdrawal from some territories around Nagorno-Karabakh in exchange for a "postponed status". In other words, Armenians pull back their forces from certain districts, peacekeepers are deployed, but a referendum on Karabakh's status is held not immediately, but after an indefinite time.
Yesterday, Armenian Deputy Foreign Minister Shavarsh Kocharyan stated that Armenia will insist on holding a referendum immediately in the course of the settlement act.
At the same time, some Armenian political forces have spoken against the idea of territorial concessions at all. In particular, Giro Manoyan, director of the International Secretariat of the Armenian Revolutionary Federation (ARF, Dashnaktsutyun) Bureau in Yerevan, stated that territorial concessions are unacceptable to his party.
And leader of the opposition New Armenia movement Jirair Sefilian called for prosecution of persons who speak about the likelihood of territorial concessions.
It is speculated that during his visit to Nagorno-Karabakh President Sargsyan may have discussed the possibility of territorial concessions as part of a settlement plan. However, it is also speculated that practically all political forces of Nagorno-Karabakh and the army have flatly refused to discuss such an option, considering it to be a capitulation.
Experts attribute the "failure" of the Lavrov plan to this position of the Armenian political forces and the army. Though, everyone understands that the alternative could be only a sluggish war when Azerbaijan almost on a daily basis kills an Armenian soldier, or a new offensive. But the prospect of pulling back from certain territories seems even more dangerous – not only for Karabakh, but also for Armenia and the region.