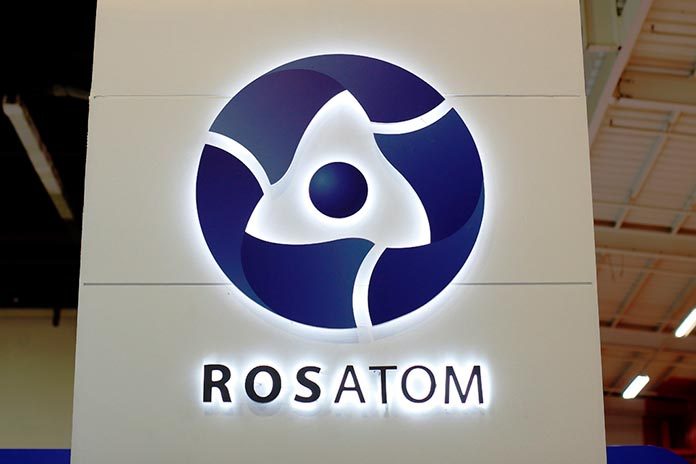 Russia believes there is no economic ground for the construction of a new nuclear power plant in Armenia, Kirill Komarov, the first deputy chairman of the Rosatom Company, said this week. He said that the construction of a new nuclear power plant in Armenia can only be talked about if there are appropriate calculations and justifications.
Two years ago, Armenia's government decided to extend the working life of the nuclear power plant in Metsamor (a town in the Armavir Province) by repairing it, for which a loan of $270 million and $30 million grant from Russia were received. After that, the power plant is scheduled to be run until 2027.
According to Deputy Minister of Energy and Natural Resources Areg Galstyan, there is no deviation from the repairing of the plant. The research phase of the plant is completed. Now the renovation and replacement of equipment are to be done.
Meanwhile, Armenia's government intends to find financing for the construction of a new nuclear power plant. According to last year's estimations, about $5.5 billion is needed to construct a 1060 MW power plant. It seems that Russia is not in the forefront of those who would like to provide funding.
"In terms of technology, it is possible to build one more block on the Metsamor platform. The key issue is to provide economic criteria needed for the construction, which will allow us to make it cost effective," stated Komarov in capital Yerevan.
However, according to Komarov, it is important to calculate the amount of energy consumption in Armenia and export possibilities to neighboring countries.
"Together we are working in this direction, and if we see that a window of such opportunities has opened, we will realize the project with pleasure. You know that an intergovernmental agreement has been signed on this matter. It continues to operate, and is not canceled. When we see that there are economic grounds for the construction of a new nuclear power station, of course, we will try to implement this project," he said.
The authorities of Armenia trusted the construction of a new nuclear power plant to Rosatom, and the company in turn announced that it will be able to finance the construction of a new structure by only 20 percent, the rest, about $4 billion, will have to be found by Armenia.
"And who will give $4 billion to Armenia if Armenia has already given Russia the right to construct. Armenia will hardly find fools. Instead, it has found itself in a ridiculous situation," wrote Hakob Badalyan, a commentator of Lragir.am.
According to the analyst, the new plant for Armenia has not only economic, but in practice even military-political importance, because the current power plant will not run forever.
"When Kirill Komarov says that there is no economic basis for the power plant, he only represents the interests of Gazprom. Because there is an economic basis for a nuclear power plant: it simply means that gas produced amount of electricity in Armenia will be restricted, and it is the most expensive kind of power," said Badalyan, adding that Armenia's domestic market is enough for the nuclear plant to have no problem with power consumption.