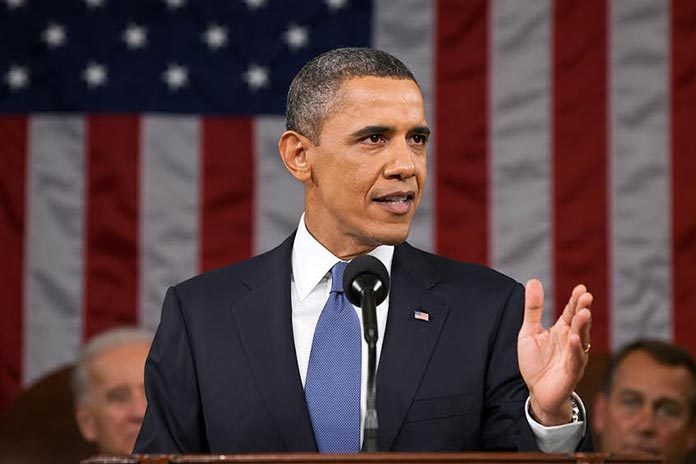 U.S. President Barack Obama will refrain from describing the 1915 mass deportations and killings of Armenians in Ottoman Turkey as genocide, it emerged on Thursday.
The Armenian National Committee of America (ANCA), one of the largest Armenian advocacy groups in the United States, quoting White House National Security Council officials, said that in his eighth and final "Armenian Remembrance Day" statement, set to be released in the next few days, Obama will "refrain from properly commemorating the Armenian Genocide, as he had promised to do as a candidate."
"It seems President Obama will end his tenure as he began it, caving in to pressure from Turkey and betraying his commitment to speak honestly about the Armenian Genocide," said ANCA Executive Director Aram Hamparian, who met with the officials along with Government Affairs Director Kate Nahapetian.
"President Obama's unwillingness to reject Turkey's gag-rule on the Armenian Genocide or otherwise confront the growing regional wave of anti-Armenian aggression – particularly at a time when both Ankara and Baku are placing targets on the backs of Armenians in Artsakh, Armenia, Turkey, the Middle East, and across our Diaspora – represents something far worse than simply a betrayal of his own promise," Hamparian continued.
"His reckless retreat from America's anti-genocide commitments – under pressure from Turkey and Azerbaijan – in the face of their open incitement, outright aggression, and other classic genocide red flags – emboldens Erdogan and Aliyev to escalate their hostility, raising the very real risk of large-scale anti-Armenian atrocities. This, sadly, is President Obama's legacy – silence on the Armenian Genocide, complicity in Turkey's denials, and encouragement of Azerbaijani aggression."
Prior to his election to the oval office, President Obama was clear and unequivocal in promising to properly characterize Ottoman Turkey's murder of over 1.5 million Armenian men, women and children between 1915 and 1923 as genocide.