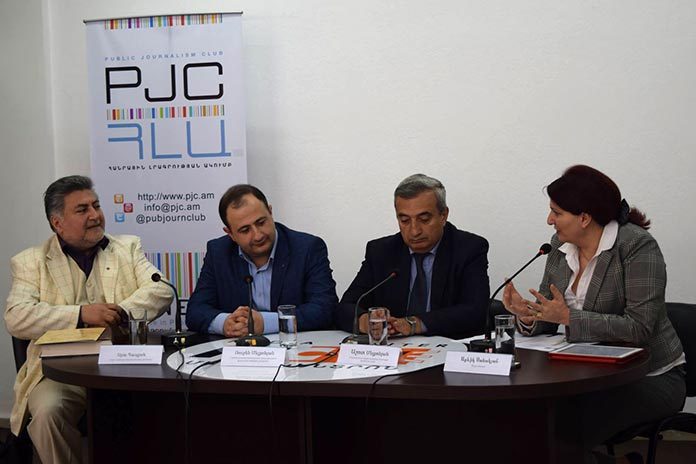 A year after the 100th anniversary of the Armenian Genocide, its recognition process has entered the political arena at the state level, Ashot Melkonyan, an expert in Turkish studies and deputy dean of the faculty of Oriental Studies at the Yerevan State University, told media.
"The Armenian side was constantly engaged in fights against the Turkish denial policy, but the Pan-Armenian Declaration, adopted in January 2015, put the recognition process into a new phase," he said, adding that the state-level political package puts forward claims concerning territorial and financial issues.
On January 29, 2015, the commission, headed by President Serzh Sargsyan, monitoring the events dedicated to the 100th anniversary of the Armenian Genocide, adopted a declaration which reaffirms Armenia's commitment to continuing the international struggle for prevention of genocides, the restoration of the rights of peoples, who suffered from genocides, and establishment of historic justice.
According to Melkonyan, there was concern among many people that after the 100th anniversary there will be a decline in the Genocide recognition process, but, in fact, it did not happen. On the contrary, he said, the process continues to move forward, though slowly, sometimes taking a step back, but still continues.
Ruben Melkonyan, an expert in Turkish studies, said, in his turn, that steps towards recognition of the Genocide registered some progress in two or three fields.
"In terms of international recognition the speech of the Pope of Rome and the process launched after it seemed to be a test for the morality of countries. Those states that have passed that test proved that they adhere to universal values, while the rest showed their tacit consent to the genocidal thinking."
The expert also said that Turkey's denial of the Genocide and the direct sponsorship of terrorism showed the world that "genocidal mentality continues to be prevalent in the political elite of that country during 100 years."