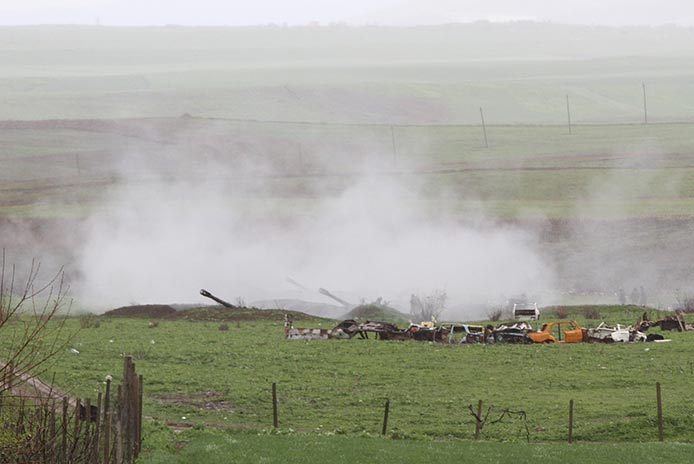 Nagorno-Karabakh's Defense Army reports a successful repulsion of an attempt by a group of Azerbaijani commandoes to carry out a "sabotage-reconnaissance infiltration" in the southern direction.
The southern flank of the line of contact was a scene of one of the fiercest battles in the latest escalation in the conflict zone on April 2-5 that left scores of soldiers dead and wounded on both sides.
The Defense Ministry of Nagorno-Karabakh reported that the Azeri task force's infiltration attempt took place at 4:55, but Armenian servicemen on duty timely spotted it and thwarted the action.
Despite continued shooting by Azerbaijan at several sections of the line of contact, according to the Nagorno-Karabakh Defense Ministry, the advanced units of the Defense Army abided by the verbal ceasefire agreement and continued to "confidently carry out the combat task set to them."