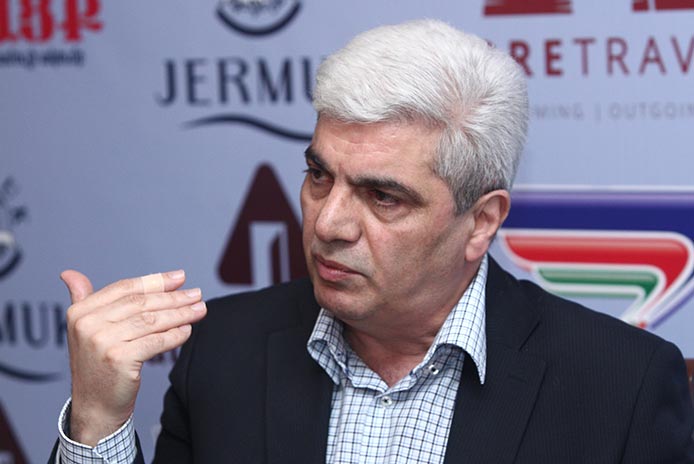 In searching for peace in Nagorno Karabakh, Armenia should not sit at the negotiation table without guarantees, Stepan Grigoryan, the head of the Analytical Center on Globalization and Regional Cooperation, told media Thursday.
"Guarantees must include the installment of special devices which will record ceasefire violations, and the withdrawal of snipers from the line of contact," he said.
Grigoryan said that he does not agree with the opinion that the Minsk Group is strongly against the inclusion of Nagorno Karabakh as a negotiating party, adding that it's a matter of nuances.
Speaking about the necessity of NKR's independence recognition by Armenia, Grigoryan said that there would be need for it if military operations continue, but now by recognizing Karabakh, Armenia would rise against the whole world, which is not beneficial.
"If military operations resume or are long-term, then it could be recognized. You should recognize when you have no other option," he added.
The analyst also said that in addition to military purposes of waging war, Azerbaijan also had an intention to weaken the OSCE Minsk Group's format, but it failed.
"It is necessary that the experts of the relevant bodies of the co-chairing countries and independent experts of forensic examination together carry out the examination of the bodies returned to the Armenian side by Azerbaijan to prevent the latter from putting the issue under question," he concluded.