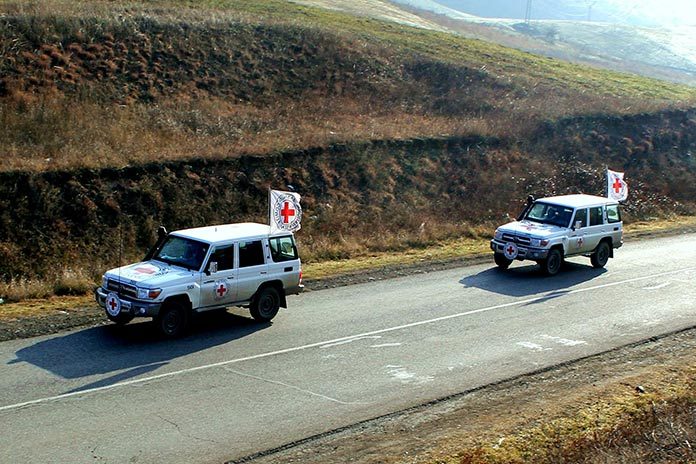 The body of an Armenian soldier was returned on April 20 in an operation carried out under the auspices of the International Committee of the Red Cross (ICRC).
According to the agency, the handover took place at the line of contact near the village of Bash Garvand in the Aghdam district of Azerbaijan.
Nagorno-Karabakh's authorities identified the dead soldier as Argishti Gaboyan, who was previously thought missing in action.
"We welcome the efforts of the sides, which have allowed the fate of everyone reported missing following the recent escalation to be clarified," Patrick Vial, the ICRC's regional director for Europe and Central Asia, said.
"In contrast, more than 4,000 people went missing between 1992 and 1994 during the active phase of the Nagorno-Karabakh conflict and their families still do not know what happened to them. Getting answers to all those families is one of our priorities," he added.
The ICRC has been carrying out humanitarian work in the region related to the Nagorno-Karabakh conflict since 1992. When the conflict escalated on April 2, the ICRC offered to provide humanitarian services and act as a neutral intermediary and has since assisted with several operations by the sides to search for the bodies of those killed in action and retrieve them from the battlefield along the line of contact. The ICRC also facilitated the handover of the bodies.