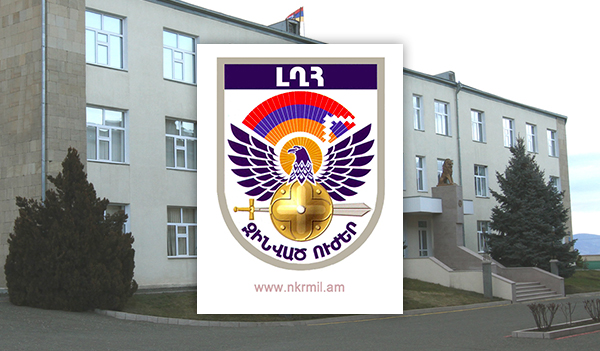 Nagorno-Karabakh has denied allegations made in Azerbaijan about high-ranking Armenian military officials being killed or seriously wounded in Azeri strikes, describing them as Baku's "propaganda ploys" to hide the failures of its own army.
In a statement disseminated late on Sunday, Nagorno-Karabakh's Defense Ministry pointed out also other Azerbaijani reports that later proved untrue, for instance Baku's allegations about the capture of the villages of Talish and Mataghis during the four-day war in early April.
Allegations about senior military officials' being killed or wounded are similarly part of the propaganda campaign, Nagorno-Karabakh's military authorities said.
"Still before the April war Azerbaijan managed to "kill" Colonel Jalal Harutyunyan, and during the four-day war the "death toll" increased, adding Lieutenant-General Movses Hakobyan and a number of other high-ranking officers. But their interviews on television live the day after their "killing" were quite enough to expose the blunt manner of the work of Azerbaijan's propaganda," the Nagorno-Karabakh Defense Ministry said.
The Karabakh military also disproved Azerbaijani reports about a destroyed Armenian tank. It said that the only true thing in Azeri reports on April 23-24 was that its forces, indeed, attempted to hit the Defense Army's military hardware deep in the defense lines. "But even using a high-precision SPIKE MR/LR anti-tank guided rocket complex, they shot more than 100 meters wide," it said.