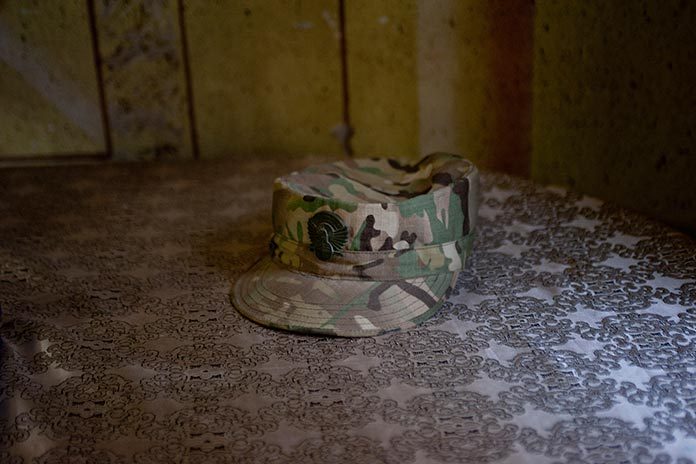 Three Armenian soldiers were killed in separate incidents in Nagorno-Karabakh over weekend as Azerbaijan was accused of continuing to violate the terms of an April 5 verbal agreement on ceasefire.
Nagorno-Karabakh's Defense Ministry said 19-year-old Garik Movsisyan and 48-year-old Vazgen Harutyunyan were fatally wounded early on Saturday in the northern direction of the line of contact of Azerbaijan (Talish).
Ashot Zohrabyan, 25, was reportedly killed the next day in the eastern direction of the line of contact (Martuni).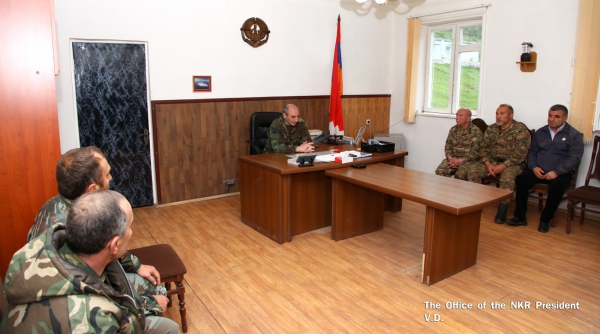 Nagorno-Karabakh's Defense Ministry accused Azerbaijan of firing at Armenian positions along the entire perimeter of the line of contact using firearms of different calibers as well as mortars of the 60-, 82- and 120-mm calibers, and grenade-launchers.
It said the Defense Army's frontline units "took measures adequate to the developments to suppress the enemy's activity."
Meanwhile, Nagorno-Karabakh Republic (NKR) President Bako Sahakyan continued to tour the regions of the country and hold consultations there. On April 30, together with former NKR President Arkady Ghukasyan, Sahakyan visited the villages of Tonashen, Mataghis, Talish, the town of Martakert and, according to his official website, held there working consultations on "issues relating to the army's activity and implementation of operational tasks by the Martakert regional administration's departments in this sphere."
President Sahakyan reportedly gave concrete instructions towards "proper fulfillment of the discussed issues."
The NKR's deputy defense minister, head of the Artsakh Union of Freedom Fighters Samvel Karapetyan, a group of volunteers, and other officials partook in the consultations.