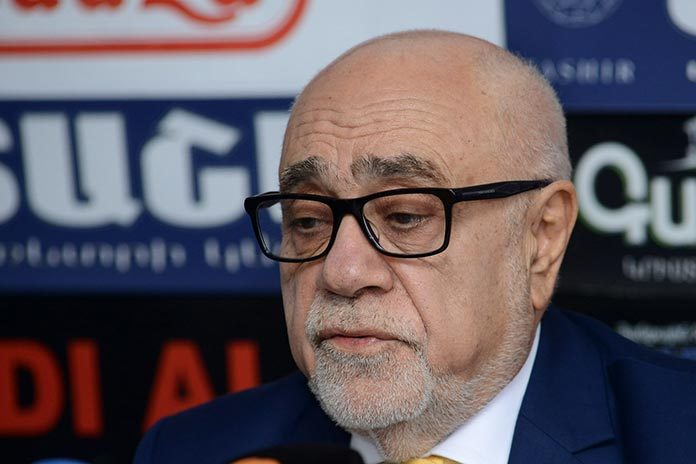 Arman Navasardyan, who holds the rank of ambassador with the Ministry of Foreign Affairs, says Armenia should strengthen its Karabakh-related negotiations, despite President Serzh Sargsyan's recent statements seemingly to the contrary (in an interview published by Bloomberg).
"The first issue is our diplomacy: we should bring Nagorno-Karabakh back to the negotiation table, this was our biggest mistake. Second, we should achieve international recognition of NKR. It is important to play on the contradictions between our opponents. It is important that diplomacy be secret, but within certain limits be transparent and accountable. Even the president spoke about it. We need to know what our diplomats and ambassadors are doing," Navasardyan told media on Monday.
According to the ambassador (who held posts in Lebanon, Austria and Hungary), Armenia has great intellectual potential and is strengthened by its Diaspora, and if used correctly, great results can possibly be achieved.
President Ilham Aliyev of Azerbaijan is ready to sign any document only not to let Karabakh enter into the negotiation process, says Navasardyan.
"Aliyev is afraid of the return of Karabakh (to conflict-settlement negotiations), because it would solve the land question, and Azerbaijan will not be able to demand anything from Armenia. And if Karabakh is recognized as a subject of international law, it will be followed by the recognition of Karabakh. At that time our diplomats and ambassadors should make lots of effort to resolve these issues," he said.
Speaking about Turkey's role during the four-day war, Navasardyan said that Turkey is trying to worsen the Armenian-Russian relations.
"Turkey is trying to solve multi-combinational problems. Baku's whole military policy is based on Turkey. They want to drive a wedge in Armenian-Russian relations. And in this context it's good that Madrid and Kazan documents will no longer be on the negotiating table," he said.