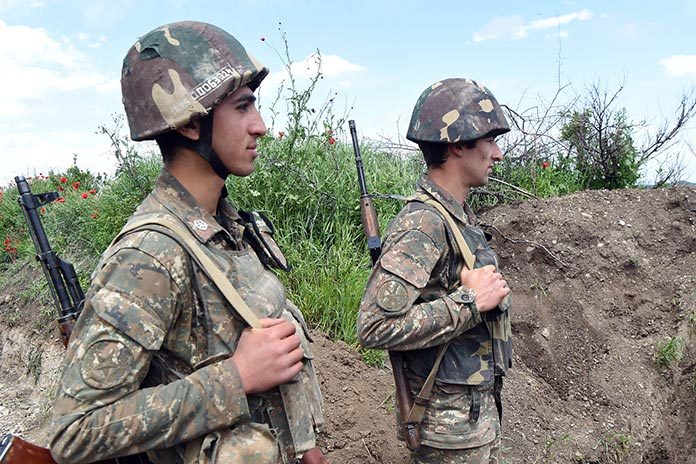 Despite sporadic gunfire the shaky truce reached in Nagorno-Karabakh after intense fighting early last month largely held through the long weekend that included May 8-9 celebrations of the past war victories in Armenia as well as in Azerbaijan.
Earlier, a number of leading analysts and pundits did not exclude that Azerbaijan, which had been amassing its troops at the line of contact in Karabakh and at the borders with Armenia, would attempt to launch a new offensive during the period of festivities.
Scores of soldiers were killed and wounded on both sides in the worst fighting in Karabakh since the 1994 truce on April 2-5. Loss of life continued around the Armenian-controlled region in sporadic skirmishes even after a verbal agreement on cessation of hostilities reached between the parties to the conflict.
Military authorities in Stepanakert and Yerevan again accused Azerbaijan of a series of violations of the ceasefire regime near Karabakh and at the Armenian-Azerbaijani state border on May 7-9 with the use of firearms of different calibers, as well as grenade-launchers and mortars, but did not report any casualties. They said Armenian troops keep the situation at the frontlines under their control.
Meanwhile, Azerbaijan's Defense Ministry said one of its soldiers was killed in a skirmish with Armenian troops on May 8. It also said that an officer of the Azerbaijani forces wounded in clashes with Armenians in early April succumbed to his wounds in a Baku military hospital over the weekend.
Speaking to media on May 9, Armenian Defense Minister Seyran Ohanyan described the situation at the borders as "relatively calm". He said Azerbaijani forces get adequate response to their violations of the ceasefire.