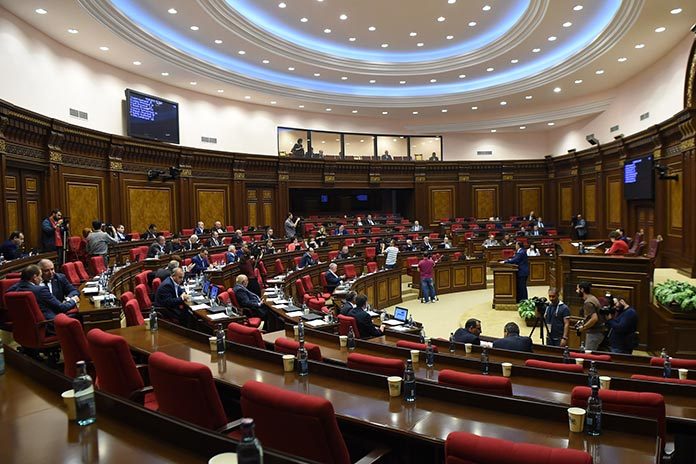 Armenia's bill "On the Recognition of the Artsakh (an alternative name for Nagorno Karabakh) Republic" has been perceived ambiguously and different parliamentary parties have already announced that they will probably not vote at all should it come up for a voting at the National Assembly.
Levon Ter-Petrosyan, the head of Armenia's main opposition Armenian National Congress (ANC) party, in an article, published on ilur.am last week, said: "As long as Armenia lacks the support of international organizations or at least one superpower, it should refrain from the crazy idea of recognizing Karabakh's independence unilaterally."
The ANC leader and other members of the party, in the past, too, had expressed their negative attitude towards the recognition of NKR's independence.
The recognition of the second Armenian republic has repeatedly been raised, but it has not been included in the agenda for political reasons. In early April, because of the escalation of the conflict in Karabakh, the issue again appeared on the political agenda of Armenia. However, this bill, proposed by two opposition MPs, is also ambiguously taken by the ruling Republican Party, whose representatives say that it is not yet the right time to finalize this question.
"This is not something new. Still on April 2 we stated there is a need for it related to the military agreement, and also the President raised the idea at a meeting with [OSCE member states'] ambassadors again. I think this bill is untimely. If at any time it is necessary, I am sure you will hear about it from the president personally," said Vahram Baghdasaryan, the head of the ruling Republican Party's faction in parliament.
Naira Zohrabyan, head of the Prosperous Armenia Party and its parliamentary faction, believes that recognition of Karabakh's independence is just a matter of three minutes, but she thinks it should be understood at this stage what the recognition of independence will give Armenia.
"If that is our only golden bullet, which we have to use now, we will use it at this moment. And if it is followed by a parade of international recognitions of Karabakh, then right now I'll call a special session to recognize the independence of NKR. The important thing is to use our golden opportunity at the right moment," said Zohrabyan.
Levon Zurabyan, the head of the ANC faction, says that it is not expedient to vote at this moment.
"The only time that we will vote on Karabakh's recognition will be once and we will vote for it. But when we see that the time [for it] has not come yet, we think that it is better not to vote at all. We should not vote against, we even should not abstain," said Zurabyan.
According to political analysts, it is possible that the raising of Karabakh's recognition issue has already made the neighboring rival country, Azerbaijan, cautious and the relatively quiet situation that has recently been observed around Karabakh and at the Azerbaijani-Armenian border may also be due to it.