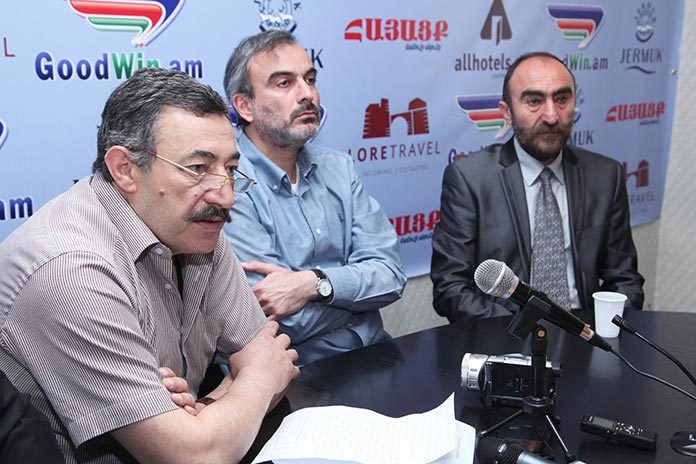 Recruitment for homeland defense, initiated by the Association of Freedom Fighters of the Shushi special battalion (SHAGAM) NGO, has been joined by several hundred volunteers.
Serob Ghazaryan, a board member of SHAGAM, believes that it was wrong to send volunteers to the frontline at the beginning of April in such an unprepared way.
"Times have changed. A lot of time has passed since the 1994 war. There have been changes in military equipment, ammunition, war tactics, and the people that went [to the frontline] during the four-day war, encountered the problem of lack of information," he told media on Thursday.
According to him, volunteers must undergo an appropriate training period, recall their service and get acquainted with new weapons and tactics. Only then should they leave for the frontline.
"Several hundred people have expressed their desire to enroll in SHAGAM. We have volunteers from Armenia, Nagorno Karabakh, Europe, Russia, Georgia, United States, Turkey and Beirut. Women, in this list, make up 15 percent. Those, who are under 30, make up 20 percent, under 50 – 50 percent, and over 50 – 30 percent," he said.
According to him, they are planning to appeal to the Ministry of Defense to hold military exercises with these volunteers, to form units, to appoint commanders, and then send them to appropriate places to carry out their homeland defense service.
SHAGAM has been joined by prisoners Volodya Avetisyan, a retired Colonel, well-known field commander of the Karabakh war, and Hayk Kyureghyan. Considered by their friends to be political prisoners, Avetisyan and Kyureghyan are serving six-year and nine-year sentences for fraud and hooliganism, respectively.