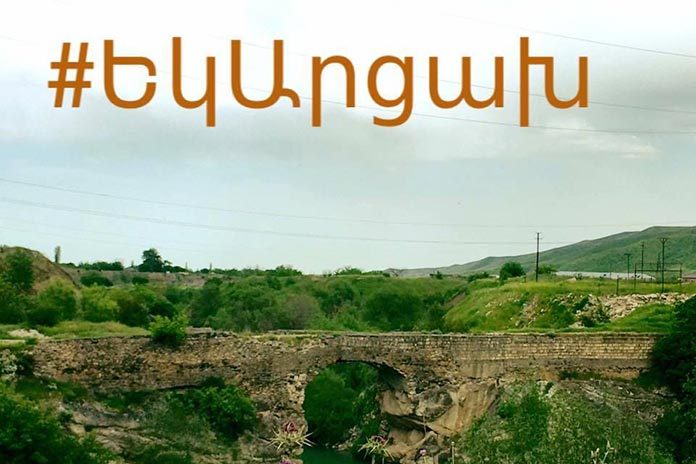 Thousands of activists have joined the appeal of the Nagorno Karabakh authorities for people to come to the unrecognized republic that has seen a dramatic fall in the number of tourists this year because of the brief war with Azerbaijan in early April.
Tourism has traditionally been an industry shoring up Karabakh's economic development in recent years, but the hostilities last month have apparently deterred a lot of potential tourists this year.
Encouraging tourism in Artsakh (the second official name of the republic), according to the Nagorno-Karabakh Republic (NKR) Prime Minister's Press Secretary Artak Beglaryan, should become a way for Armenians around the world to support the NKR, especially after Azerbaijan's aggression.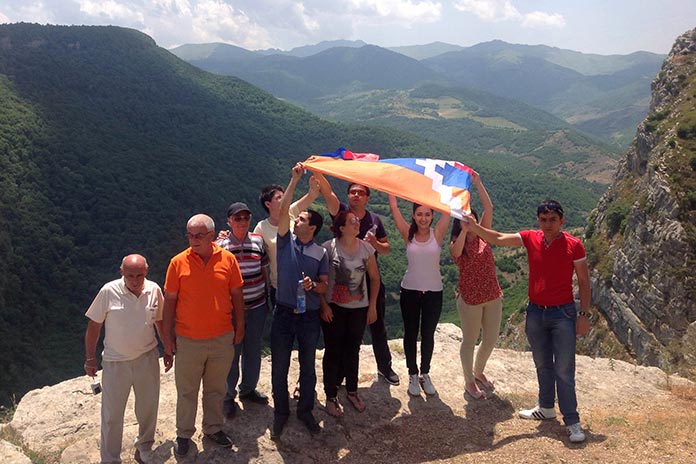 Through his Facebook account Beglaryan issued an appeal on May 25 for all those who were in Artsakh to spread videos or pictures with the #EkArtsakh (Come to Artsakh) hashtag and through this footage present the sights they visited in Karabakh or show any symbol of the country. The Prime Minister's spokesman launched an online flashmob, disseminating a video in which world-renowned Armenian boxing champion Vic Darchinyan calls on viewers to spend their holidays in Artsakh.
"Folks, take your families, come to Artsakh, see what a good place it is. There are good hotels here, it is a good place with good air, come and enjoy it," Darchinyan says.
After last month's escalation of violence in the conflict zone the decreasing number of tourists has been felt by tour guide and businesswoman Naira Israelyan.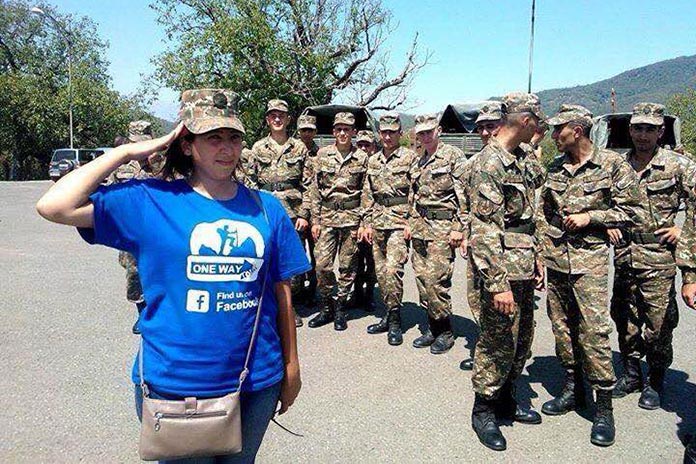 "I get very angry when I see panic being spread. People here are always peaceful. I don't understand why people do not come here. The flow [of tourists] has stopped. Last May I did not have any free day, but now I seem to be having plenty. Still, everyone who does visit can see that everything here is alright," says the 29-year-old woman, who herself came to Karabakh from Yerevan as a tourist in 2012 and decided to stay there permanently after seeing the country's beautiful nature.
"I toured the hills and the mountains and understood that I should live here," she says.
A diplomat by profession, Israelyan got a job offer as a tour guide from a local travel agency. She says that after her very first voyage she completely forgot her previous office work.
"We developed routes with that company and now show tourists around the country. Our tours are particularly popular with people coming from Armenia. In summers we have had at least 20 people in each group and on the average one group consists of 35-40 tourists," Israelyan says.
"My main goal is to encourage more people to come to Karabakh. I've found peace in this warring country. When I was in Yerevan during the days of tensions, I was tense myself, but I would calm down once I was back to Karabakh. In these days I know I am safe because I am here," Israelyan adds.
The businesswoman founded the first hostel in Karabakh in 2014. And last year, in partnership with a Jordanian-Armenian who first came to Karabakh as part of the Birthright program (encouraging visits of Diaspora Armenians to their historical homeland) and then decided to stay, Israelyan opened a pub in the center of Stepanakert.
Meanwhile, political figures, representatives of civil society, noted scholars and many ordinary citizens have joined the campaign to encourage trips to Karabakh.
"The economy of Artsakh suffered great losses because of the war, plus the whole funds have been invested in security measures, and many men have been in the frontlines for the second month," writes Hetq Chief Editor Edik Baghdasaryan, a 1992-1994 Karabakh war veteran who covered the hostilities at the beginning of April.
"And in order to offset these losses the entire Armenian nation should become involved. The best way to do that is to have vacations in Artsakh. You can also do some work in the villages."