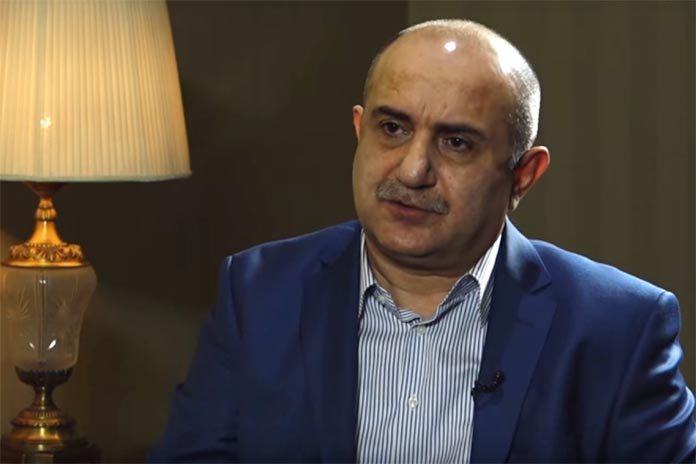 Ruling party representatives in Armenia take the criticism of the former military commander of Nagorno Karabakh regarding the April fighting with Azerbaijan in its stride, saying, at the same time, that criticizing is the "easiest thing to do".
Lieutenant-General Samvel Babayan, who served as Karabakh's de-facto defense minister in 1993-1999 and was considered to be the republic's most powerful man at that time, this week gave an interview to the Civilnet news website in which he leveled harsh criticism at the current leaderships of Armenia and Karabakh for not doing enough to prevent the kind of escalation that occurred in the conflict zone on April 2-5.
He also countered the statements by senior officials in Armenia that the territories lost to Azerbaijan in the battles have no strategic importance.
"I don't know who measures things by meters, whether it is 800 hectares or 1,800 hectares. As for these positions, specifically the positions in the Martakert direction, they are of dual strategic importance. First, they ensure the safety of the population living in nearby communities and these lands are the natural border of Karabakh… Secondly, by controlling this territory we can keep under control an entire valley – Kirovabad [ed. Gyanja], Mirbashir… Now someone considers it to be strategic grounds, others consider it non-strategic… Without seeing it how can these people know what this territory is for?" said Babayan, adding that "there are no non-strategic positions, especially in the Martakert direction."
Babayan suggested that in order to oppose Azerbaijan the Armenians need to protect their airspace first and then get the equipment and weapons that can pinpoint and destroy Azeri weapons whenever they are used. In the general's opinion, today at stake is not only Karabakh's, but also Armenia's statehood.
The former Karabakh strongman's remarks, however, elicited a weaker response than expected.
David Babayan, a spokesman for the Karabakh president, disagreed with the general's assessment that the four-day fighting was not a war, but was the continuation of an Azeri sabotage operation that simply got an unexpected success for the adversary.
"Azerbaijan indeed had prepared a major offensive," he said, adding that commentaries like those made by Samvel Babayan are not uncommon, considering the electoral periods in Karabakh and Armenia in 2016-17.
"There is an active political period in Artsakh now. This is a calculated step made at the right time to enter the political arena," the presidential spokesman added.
Armenian Parliament Speaker Galust Sahakyan also downplayed the criticism, saying that now is the time when people can freely express their opinions.
"You should give a clear answer to the society as to what problem you want to solve. Samvel Babayan played quite a great role in the [1992-94] Karabakh war. I have not even seen Samvel Babayan to know whether he now wants a post or what," Sahakyan commented.