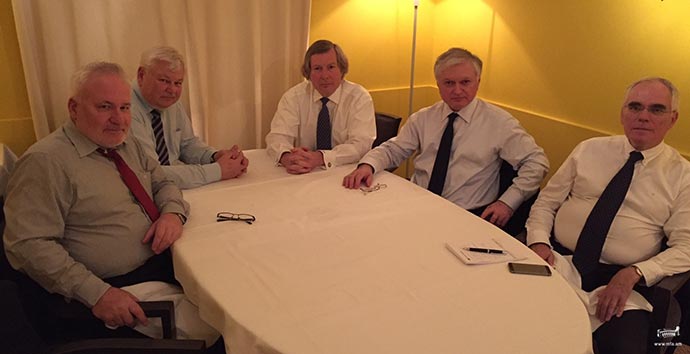 Armenian Foreign Minister Edward Nalbandian, while on a working visit to Paris, France, on June 2, held a meeting with the OSCE Minsk Group's Co-Chairs Igor Popov, James Warlick, Pierre Andrieu and Andrzej Kasprzyk, Personal Representative of the OSCE Chairperson-in-Office.
The details of the proposals of Co-Chairs on the creation of the mechanism of investigation for the ceasefire violations and the enhancement of the capacities of the team of the Personal Representative of the OSCE Chairperson-in-Office were discussed, according to the MFA's press office reports.
"Minister Nalbandian and the Co-Chairs stressed the importance of the implementation of the agreements reached at the summit in Vienna on May 16th on the commitment to the peaceful settlement of the conflict, the strict adherence to the ceasefire agreements of 1994-1995, the steps aimed at more effective monitoring in the conflict zone and the establishment of the mechanism for investigation, which will create necessary conditions for the resumption of the negotiation process," an MFA press release said.