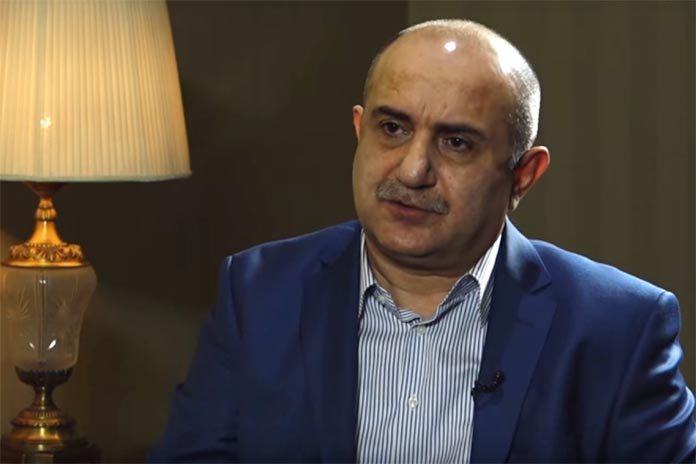 An initiative group has been set up in Nagorno Karabakh to push for the appointment of Lieutenant-General Samvel Babayan as defense minister and commander of the Republic's defense army.
Babayan, who returned from de-facto exile in Russia last month in the wake of Karabakh's brief war with Azerbaijan, served as the commander of Karabakh's army in 1993-2000.
Over the weekend the 51-year-old former strongman traveled to Stepanakert where he was reportedly greeted by several hundred supporters in a local square.
Babayan, who had harshly criticized the authorities in Armenia and Karabakh for the mistakes before and during the April 2-5 hostilities, told media he was not going to engage in active politics yet.
In recent weeks the Armenian media have been rife with speculation that Babayan could join a new opposition party set up by former Foreign Minister Vartan Oskanian and other political figures widely regarded as ex-Armenian President Robert Kocharyan's supporters.
Babayan, however, denied that he would join any party or be involved in any list of candidates in next year's parliamentary elections in Armenia, but he reserved himself the right, as a citizen, to support a political party that would share his views. He did not elaborate.
Meanwhile, Hayk Khanumyan, an opposition member of Karabakh's parliament, announced through his Facebook account that organizational work for an assembly to push for Babayan's appointment as defense minister would be launched from Monday. "We will announce the date, hour and other details connected with the assembly in advance," he said in a post.
Citing a supporter of Khanumyan as well as his wife, RFE/RL's Armenian Service reported that the lawmaker was beaten up by unknown assailants today and was no in an intensive care unit at Stepanakert's hospital. The local police, however, told the source that the information was not true to facts. Police officers, however, had arrived at the hospital.