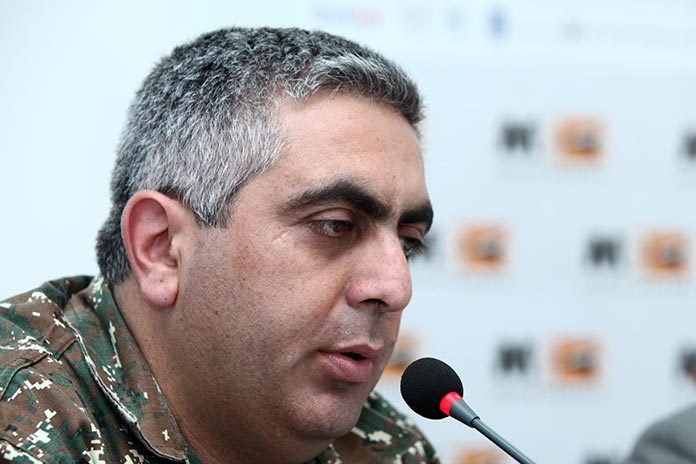 A spokesman for Armenia's Defense Ministry has denied media reports about planned mobilization in the country in connection with the situation at the borders with Azerbaijan and in Nagorno-Karabakh.
Speaking at a press conference today, Artsrun Hovhannisyan said there can be no mobilization unless it is declared officially.
"If any decision is made on mobilization, there will be proper notification about it," Hovhannisyan stated, as quoted by 1in.am.
No mobilization was declared in Armenia during the four-day war in Nagorno-Karabakh in early April that ended in a fragile truce verbally agreed by the Armenian and Azerbaijan sides.
Allegations about planned mobilization appeared in the press against the background of continuing tensions in the Armenian-Azerbaijani conflict zone and speculation in Armenia about a possible new Azerbaijani offensive against Nagorno-Karabakh later this month.
Media and pundits have specifically mentioned May 8-9 as possible dates for such an offensive considering that it coincides with the anniversary of the Armenian liberation of the town of Shushi still during the first Karabakh war in 1992.