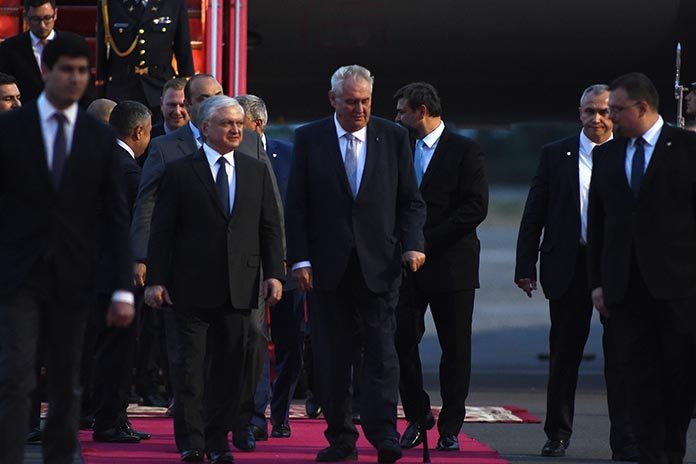 Czech President Milos Zeman wants his country to follow the example of Germany in officially labeling the Ottoman-era massacres of Armenians as genocide. He said this before paying an official visit to Armenia, Czech media report.
According to the parlamentnilisty.cz website, Zeman, who arrived in Armenia late on Tuesday, stated: "After visiting Armenia I want to make an appeal to the government and parliament of the Czech Republic to follow the example of not only the German Bundestag and the French parliament, where corresponding laws were adopted, but also Russia, Poland, Slovakia, Italy and other countries, because I consider that in this issue we are somewhat behind."
During his June 7-9 visit to Armenia Czech President Zeman is expected to meet with the top Armenian leadership, including President Serzh Sargsyan, Parliament Speaker Galust Sahakyan and Prime Minister Hovik Abrahamyan.
Presidents Zeman and Sargsyan are expected to sign documents after high-level Armenian-Czech negotiations as well as make a joint statement on the results of the negotiations in front of media.
In Yerevan, the two countries' presidents will also attend the opening of an Armenian-Czech business forum.