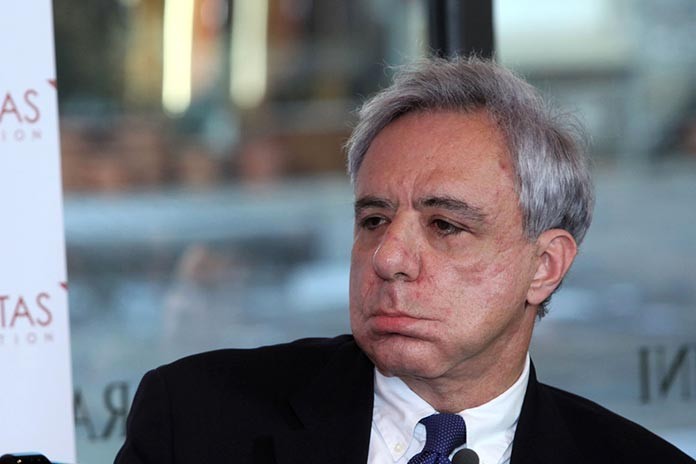 Armenia's former Foreign Minister Vartan Oskanian, who plans to set up a political party soon, disagrees with the view of former president and current opposition leader Levon Ter-Petrosyan that "now is not the time to accuse the authorities and try to hold them accountable for mistakes and failings."
Ter-Petrosyan made the statement on Monday, two days after meeting with his longtime archrival, President Serzh Sargsyan, to discuss the "need for a national consolidation" amid fresh "challenges" awaiting Armenia and Nagorno-Karabakh following a four-day war with Azerbaijan early this month.
In a Facebook post Oskanian described Ter-Petrosyan's thought that no answers should be sought from the government as "alarming and unacceptable".
"We have the Karabakh problem and the more so obliging it is to us to demand as soon as possible answers from the government about mistakes and omissions. Because there is a threat of war hanging over us, we should more so quickly make drastic political reforms, strengthen democracy and create a strong state. We must stop as soon as possible material wastes, abuses and direct public funds to the development of our country and the improvement of our army. We should create as soon as possible a free, fair, competitive and attractive economy," Oskanian wrote, in particular.