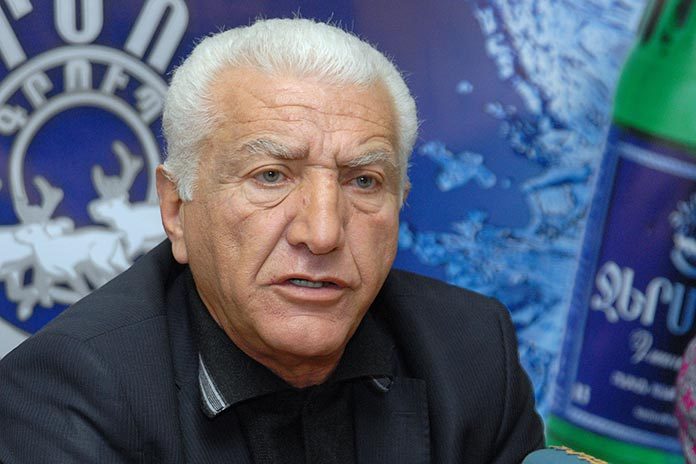 Given the absence of large-scale fraud, a large number of votes of defeated candidate Sasun Mikaelyan, the Hrazdan mayor elections, were a step forward, Lernik Alexanyan, an MP from the Republican Party of Armenia (RPA), told media.
On April 17, incumbent Mayor Aram Danielyan received the largest number of votes during the mayoral elections in the town of Hrazdan. Danielyan represents the ruling RPA.
"Of course, I do not rule out that there could have been separate cases of violations, bribes, but they did not have a significant effect on the final result, which was also evident in the statement by Nikol Pashinyan, the head of Mikaelyan's campaign headquarters," he said, adding that the sides have nothing to complain about in the legal sense.
Edgar Arakelyan, the head of the news and propaganda department of the Armenian Rebirth party, said, in turn, that he was present at one of the Hrazdan polling stations throughout the voting process. He also stated that the violations could be divided into two parts – the ones, which were carried out inside polling stations and the ones committed outside.
"A lot of large groups of people were coming to [the polling stations to participate in] the elections, there was guidance by committee members," he said.
Alexanyan said that the local elections are by their nature very different from general elections.
"Friendly relations, relatives have a very large effect [on local elections]. Generally there are not cases of bribery," he stated.
Alexanyan was asked why, given the poor condition of the town of Hrazdan, a citizen should have elected an incumbent candidate, who during 14 years of his term in office, did almost nothing for the town.
"Not everything was perfect until then in Hrazdan, i.e. paved roads, green parks and the properly running elevators. Besides, external phenomena are not indicators to assess the mayor's work. Moral and psychological atmosphere dominating in the society is of greater importance," he said, adding that smart authorities never put forward a candidate for mayor who is not accepted by his fellow citizens.