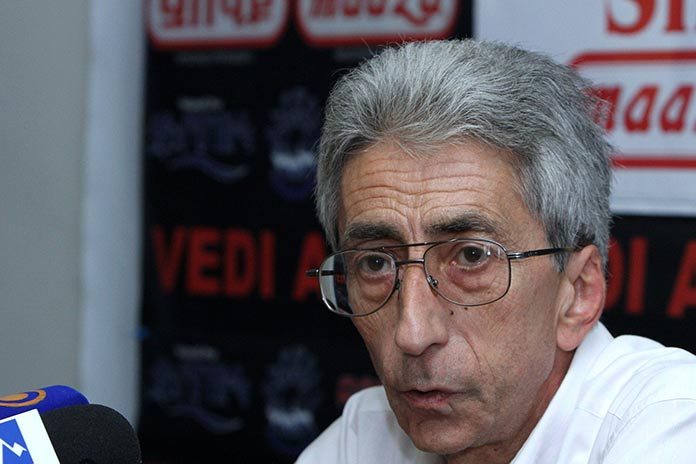 The recent attack on an ethnic Armenian member of the Turkish parliament has sparked an outcry in Armenia and its Diaspora, with many seeing it as another manifestation of racism and xenophobia in Turkey.
Hakob Chakryan, an expert in Turkish studies, thinks this latest case shows Turkey has not changed its approach towards Armenia and Armenians.
In a bigger brawl in the Turkish parliament on Monday, Garo Paylan, a Turkish-Armenian legislator from the Peoples' Democratic Party (HDP), claimed to have been targeted specifically for his ethnicity.
The attack on the man known for his advocacy of Armenian issues in Turkey sparked an angry reaction, including from Armenian-American organizations.
The Armenian National Committee of America has called upon U.S. Ambassador to Turkey John Bass to publicly voice official U.S. concern regarding the safety of Paylan. Earlier, it also urged the Obama administration to condemn the attack.
In Armenia, Diaspora Minister Hranush Hakobyan also voiced her concern over the incident with the Turkish-Armenian lawmaker.