Iranian President Hassan Rouhani will soon pay a visit to Armenia. The president himself announced it while receiving visiting Armenian Foreign Minister Edward Nalbandian on June 5, the Armenian Ministry of Foreign Affairs reports.
Rouhani's visit to Armenia has been expected ever since he was elected president of the Islamic Republic in 2013.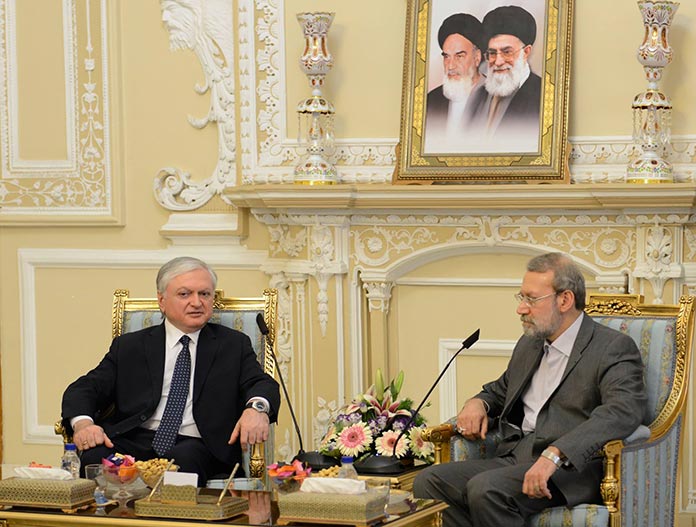 During his meeting with Nalbandian, the Iranian president said that after the lifting of sanctions and reaching an agreement over the nuclear program a good opportunity has been created to develop bilateral trade and economic relations in all areas.
The sides also referred to the abolition of the visa regime between the two countries, agreeing that it will serve as an additional incentive for people, especially for the intensification of contacts between business communities and for tourism development.
On the same day, after a meeting between Iranian Foreign Minister Mohammad Javad Zarif and Nalbandian in the residence of the President of Iran, the sides signed a protocol on the liberalization of the visa regime between Armenia and Iran.
The foreign ministers of the two countries, during the meeting, also exchanged views on the implementation of the agreements reached over Iran's nuclear program, resulting in new opportunities for cooperation in the region. Nalbandian stressed that the agreement was one of the most significant achievements in international relations in 2015. It once again showed that if there is a political will, any problems, even the most complex ones, can be solved through negotiations and diplomatic efforts.