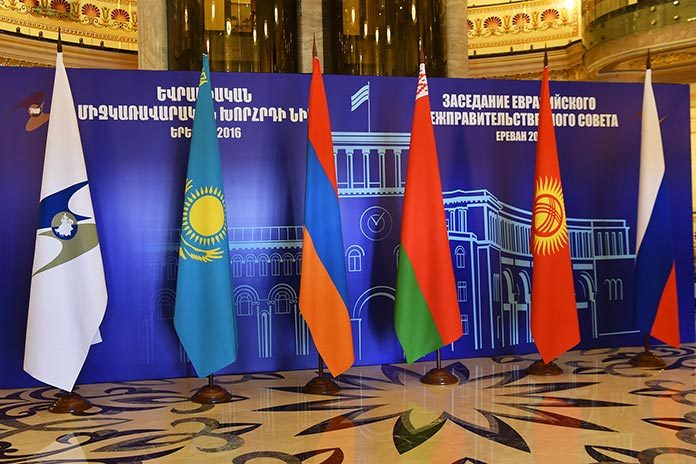 The Silk Road project undertaken within the Eurasian Economic Union (EEU) could be a good opportunity for Armenia to cooperate with China and for access to an inexhaustible market of that country, economist Tatul Manaseryan told media Monday.
On May 20, during the meeting of the Eurasian Intergovernmental Council in Yerevan the heads of EEU-member state governments discussed several issues connected with furtherance of cooperation between EEU member states.
During the meeting Prime Minister Hovik Abrahamyan highlighted the efforts aimed at promoting the Eurasian project and creating the Silk Road economic zone, which will connect trade routes in Europe and Asia through the Eurasian Economic Union, including Armenia, as well as via India and Iran.
Manaseryan says this is a good opportunity for Armenia to enter the international market, after many years of isolation.
"Armenia's participation in the Silk Road project may introduce a turning point in the program of neighboring countries in the region who have not wanted to see Armenia in an active economic policy," he said, adding that in this regard, Armenia should conduct a seriously proactive policy with China.
Economist Vardan Bostanjyan, who is a former MP, said that Armenians had a great advantage in terms of being a link in the Silk Road.
"If this major road opens and Armenians again take on the mission of a link, we can have great benefits," he said.