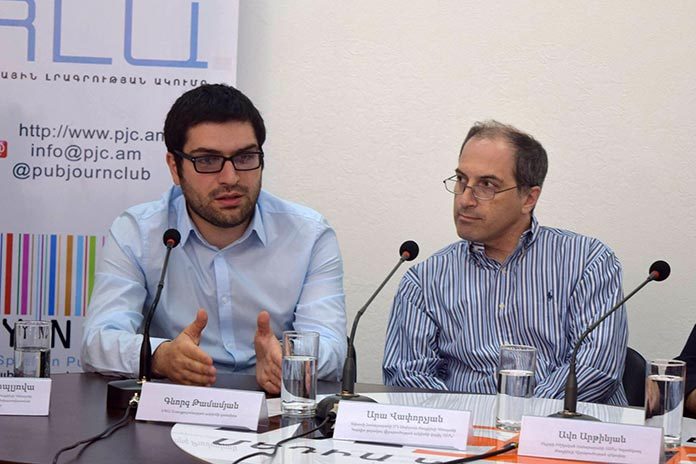 On May 18, an International Conference called "Conquering Cancer with a Smile", was held in Yerevan with participation of experts from leading cancer centers in Armenia and other countries.
The main purpose of the conference was to change the attitude of people who think that cancer is necessarily a fatal disease.
Avo Artinyan, Director of Simulation Center, Baylor College of Medicine, said that patients in Armenia think that cancer is an end of life, while 80 percent of people in the United States know it is curable.
"Cancer is diagnosed in Armenia in the late stage, which is the main reason that the disease and death rates are higher than average," the doctor said.
Unlike adults, detection and treatment of children with cancer are easier.
According to Gevorg Tamamyan, MD, of Muratsan Hospital Complex of Yerevan State Medical University in Armenia, 60-65 percent of children overcome the disease.
He said that leukemia is the most common type of cancer observed among children in Armenia and around the world followed by central nervous system tumors, bone tumors.
"Treatment for some types of cancer, such as Hodgkin lymphoma, in Armenia, Germany, or the United States, is not different in terms of access to drugs. Meanwhile, for example, at the terminal stage of neuroblastoma, Armenia is much more behind and the difference here in terms of survival rate is not 10, but up to 40 percent," he said.
Marina Konopleva, professor at the Departments of Leukemia and Stem Cell Transplantation, the University of Texas, said that one of the main problems in Armenia is the lack of chemotherapy drugs especially for children.
"This medication should be provided by the state. There are even some basic medications that are not expensive, but are not provided in Armenia unlike in neighboring Georgia," she concluded.