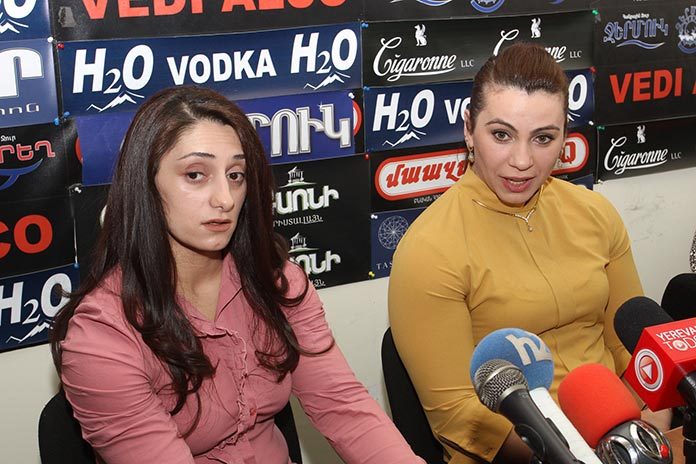 Hripsime Khurshudyan and Nazik Avdalyan, who have qualified to represent Armenia in weightlifting at the Olympics in Rio de Janeiro, Brazil, next summer, will seek to lift more weight than they did while participating in the recent European Championships, the two athletes told media on Thursday.
They said they could not promise results at the Olympics, but knew they needed to increase their results in order to be able to vie for a medal.
In the European Weightlifting Championships held on April 11-16 in the town of Forde, Norway, Armenia's female weightlifters Khurshudyan and Avdalyan won gold medals.
Avdalyan participated in the Championships after a seven-year interval and recovery from numerous injuries.
Khurshudyan said that besides adding weight to the bar she needs to gain weight herself.
"I have to also add personal weight: I weigh 87 kilograms and if I add 20 more kilograms, I will be able to compete with my main competitors – Russian and South Korean representatives, who weigh over 100 kg."
Avdalyan said that it is unrealistic to expect that she will be able to show her best record in the Olympics.
"Those results, which I showed a few years ago in the South Korean city of Goyang, where I became a world champion, are difficult to repeat, because it took me about 3-4 years to achieve those results. Besides the injury, having a baby also brought changes in my body," she said, adding, however, that she will do her best to give her fans something to shout about.
Two female and five male weightlifters have qualified to represent Armenia in the upcoming Olympic Games.
The qualified female weightlifters are Khurshudyan and Avdalyan, whereas the names of male representatives have not been published yet.